Fire retardant paints are most frequently used in large scale industrial spaces, public buildings and facilities, or on new builds.
If you are looking to comply with safety legislation for your home, café, restaurant, hotel, guesthouse, or office, we can add a layer of fire protection using a Flame Guard Lacquer over your selected shutter finish.
Our transparent fire retardant lacquer is Class 0 rated and provides a high quality durable finish. It forms a protective layer which insulates the surface from heat and oxygen which helps to control the spread of flames and fire. A Certificate of Supply of Fire Paint will provided upon installation of your shutters.
Fire Retardant Finish
A transparent layer of Flame Guard Lacquer adds a layer of fire protection to your painted or stained shutters.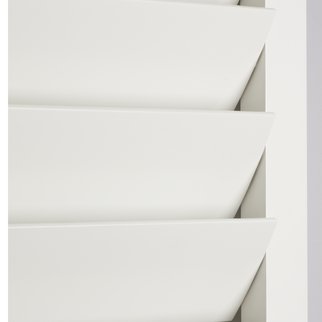 Fire Retardant Finish
Manhattan
89mm Blades