5 Benefits of Conservatory Shutters
Properties come in all shapes and sizes, whether your home is traditional, modern, or somewhere in between one thing is for sure, our homes should always feel comfortable and welcoming. Windows are one of the most important aspects of a home. They let natural light into the space while keeping our property secure. Conservatory shutters are one of the most popular forms of window treatment available today and they come with many different benefits. Here are 5 of the top benefits of conservatory shutters.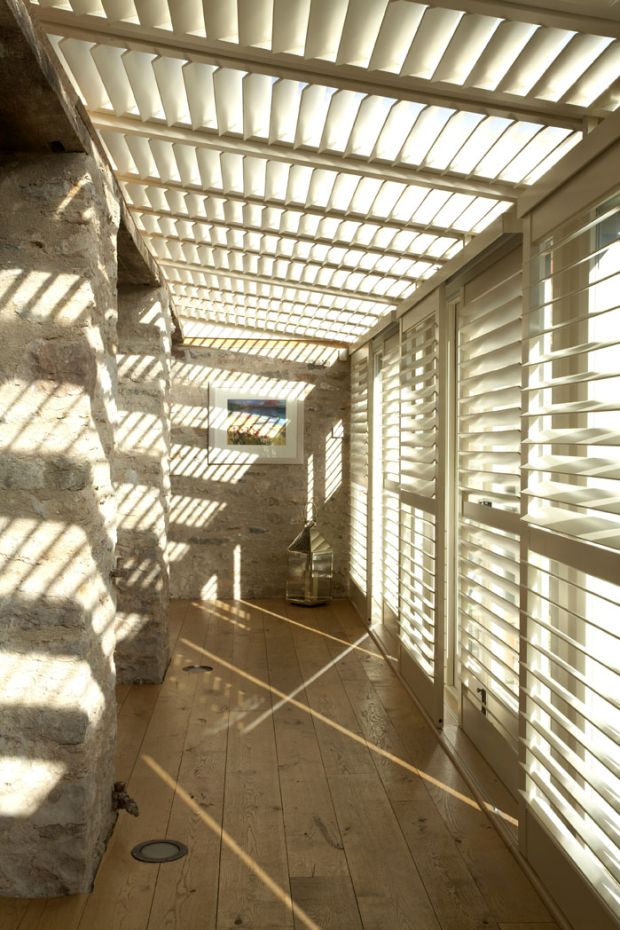 1. Versatility – Among the more appealing attributes of conservatory shutters are their versatility. Conservatory shutters work in any style of home and complement all interior design styles.
Even if a home is not intended on being sold any time in the near future, shutters appeal to a board range of individuals and have enduring appeal so are a worthwhile investment.
2. Temperature Control – Conservatory shutters installed throughout a room will allow you to control temperature in the rest of the space as they can be opened and closed independently, delivering the desired amount of light and heat from the sun. As a bonus, conservatory shutters are available in a wide range of different colours. Darker colours absorb the heat of the sun making a space naturally warmer. Lighter colours reflect the sun's rays, so the room remains remarkably cool even on the hottest of days. When choosing the colour for your conservatory shutters, always keep this fact in mind to ensure your space does not become too hot.
3. Privacy – We all value our privacy at home and when a room is completely full of beautiful windows, this can be somewhat of a challenge. People often turn to curtains or blinds to help with privacy issues, but that does not account for natural gaps between drapes or the air inside the home blowing the curtains around.
Conservatory shutters resolve this issue with impeccable style. There is never an issue when it comes to privacy because the design of the shutters allows them to shut completely without any gaps. Homeowners have the option of opening a portion of the window space or the entire thing depending on the level of privacy they require.
4. Cleaner – Whilst the task of cleaning curtains and blinds is arduous and time consuming shutters are far simpler, they merely require wiping down with a damp cloth. Lack of fabric means that allergens do not get trapped and therefore they are healthier than standard blinds and curtains.
5. Long Lasting – Interior styles change overtime yet shutters will stand the test of time and look fantastic if you should choose to change your furniture and colour scheme. Conservatory shutters are beautiful from day one and remain so throughout the life of the home with very little maintenance on the part of the owner. An owner may have to repaint the shutters from time to time, but apart from cleaning and the occasional fresh coat of paint, the shutters, themselves, maintain their high-quality appearance.
Homeowners take a lot of time designing and decorating the interior of their home so it's vital they purchase high quality wooden shutters they can trust. Discover more in the link below:
https://www.thenewenglandshuttercompany.com/shutters/conservatory-shutters/