How to Achieve That Summer Look for Your Home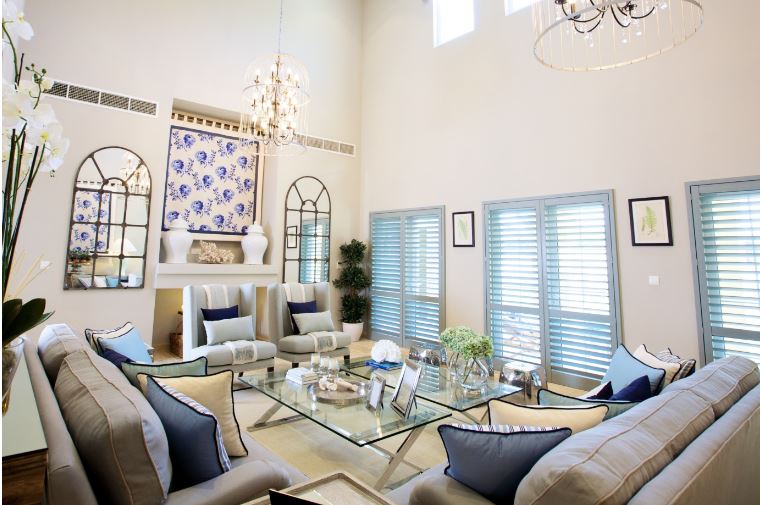 Summer is finally here and although you and your family will likely be getting outside to enjoy the season, at least some of the time, you will be enjoying the great indoors. Therefore, you need to make an effort to make your home feel as fresh as a summer's day. Here are some tips on how to achieve that coveted summer look for your home.
Tropical Accents
When summer comes, there is little need to completely revamp your entire interior to showcase the season. It is more about small accents than anything else. Bring in a bit of the tropical feel with accents that reflect the island style. For bedrooms, consider purchasing a tropical pattern for your bed or accent pillows. Accent pillows can also be used for the living room furniture as well as slip covers that make achieving a new look easy without breaking the bank. The small accents will bring a lot to the overall summer feeling of the home.
Mediterranean Style is Always in Season
The calming nature of the Mediterranean is easy to add to your home's interior design this summer. Make your home feel like an island paradise with a little Mediterranean style. Add comfortable accent rugs to hard wood and light shades of blue and green to achieve the look. Incorporate natural light wood furnishings and emphasize the use of sunlight pouring into the space. Ocean themed accents throughout the space emphasize the feeling of being lovingly held by the Mediterranean even when you are simply relaxing with the family on a warm summer's day.
Embrace Wood Shutters
Simple blinds and curtains are outdated. They break easy, hold dust and allergens, and never give a room an updated look no matter how expensive they are. Wooden shutters are the way to go with window treatments this summer. Apart from bringing in natural light to accentuate you other summer interior designs, the offer substantial benefits every homeowner will enjoy.
Homes with wood shutters have a notable resale value increase and show better than others who opt for blinds, shades, or no window treatments at all. In addition to increasing resale value, wood shutters work excellent in the summer by lowering the interior temperature of your home. That can make a significant difference on your home's monthly utility costs, so wood shutters installed in your home this summer are truly a win win!
Bring in Natural Elements
Indoor plants are making a comeback in the interior design world like never before and summer is an excellent opportunity to get onboard with the indoor plant revolution. Indoor plants bring life into a home. They take little and offer so much. Just a little sunlight and water is all they ask while bringing your family a cleaner environment through air purification. Even if you do not have a green thumb, many interior plants require very little care and last much longer than outdoor plants. If you are still a bit concerned about interior plants, start out with herbs. As an added bonus, fresh herbs can be added to most dishes and can be used throughout the year.
Brighten up the Place
A dark room is perfect for winter time to feel nice and cozy by a roaring fire, but summer is about light and an emphasis on the great outdoors. Bring the sunshine straight into your home with vivid yellow and orange tones. This does not mean you have to paint rooms and invest vast amounts of money in new furnishings, but rather simply accents. Beautifully bright colored paintings depicting summer scenes are an option or brightly colored throws draped over existing furniture. Interior design never has to be a struggle or complicated. Simple is always appreciated.
Your home is supposed to reflect your feelings and during the summer, we are supposed to feel happier with time off from school and more time with family. Take advantage of summer prints or even upcycle an existing piece of furniture with a fresh coat of paint. There is so much to do this summer, but ensure that the interior of your home is a true oasis and escape from the hustle and bustle of daily life with this top tips for summer interior design.
Click the link provided to explore our luxurious range of plantation shutters