How to Find the Perfect Interior Design for Your White Plantation Shutters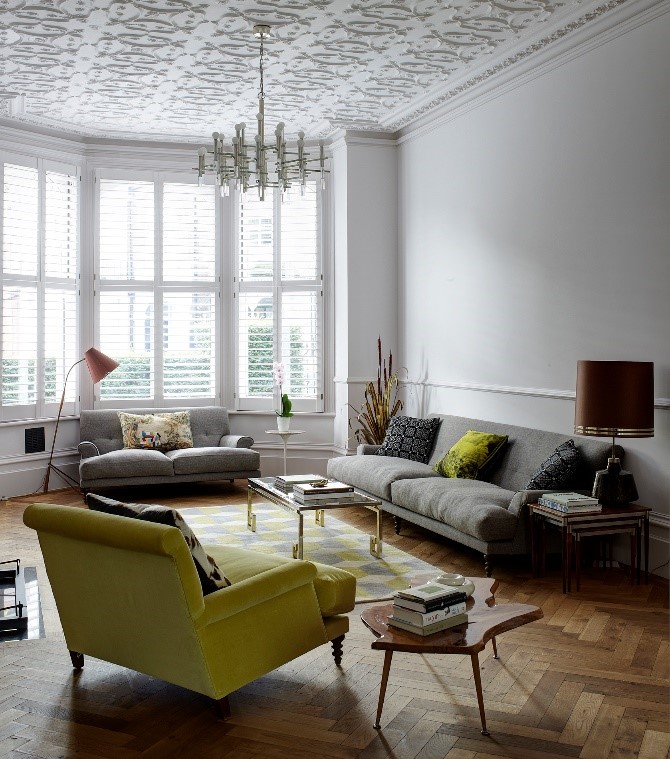 Plantation shutters have been around for many years, but recently, they have begun to become more common. Window treatments come in a range of styles, but there is something so unique about plantation shutters that add depth and variety to any room. Some people, however can have difficulty matching their décor to shutters, so here are some ways you can accent your white plantation shutters through exceptional interior design.
Play with Colour
White is a remarkably forgiving and work well with a variety of colours. Too many homeowners look to a monochromatic colour pallet. Where this sort of design can work for specific spaces, it can also be viewed as unimaginative and dull. Colour is always a friend and when used correctly provides variety, intrigue, and imagination to the space. Pops of bright colours throughout the space will bring a feeling of fun and enjoyment to liven up the space. Shades of reds, blues, greens, and yellows work great for colour pops. Consider adding in a brightly coloured accent rug, colourful seating, or even paint an old piece of furniture for an interesting way to bring out the beauty in your white plantation shutters.
Even if bright colours are not what you want for the space, pastels, earth tones, and other muted tones work well with white plantation shutters. Light yellows, blues, and greens have a more calming effect on a room and accent natural light best. When using earth tones, keep it light and use these pieces for accents rather than for the entire colour pallet. This will enable the room to remain rustic and homey, but without being overpowered with dark tones.
Think of Patterns
Playing with colour in a room is a lot of fun, but keep in mind that solid colours throughout a room can be beautiful, but do not always have the ideal fun effect. Today, we have more choices for the furnishings placed in a room and interior designers are always pairing fun prints with solid colours to add necessary variety. White plantation shutters are very forgiving and work well with patterns of all styles. For this reason, even novice designers can make a room look professional with just a few pattern rich accents such as table cloths, throw pillows, and corresponding patterns on accent chairs.
Pair with Window Dressings
White plantation shutters are beautiful all on their own, but they are also great to pair with other forms of window coverings. It is not recommended that you cover the shutters, but draped solid colour, sheer, or decorative shades make the space look a bit more elegant and refined.
Another idea is to use a valence for the top frame of a window. Floor to ceiling window are often a desire, but rarely are an option unless an owner intends on completely remodelling a space. A valence is a good idea to mimic the floor to ceiling window effect on a budget and this is another instance where the white colour works will with practically any type of valence.
Warm Woods Throughout
Wood flooring is an ideal way to add additional warmth to a room and accent white wood shutters. It is also not essential to match colours specifically as white goes well with both dark and light wood tones.
When laying the floor, think of how the shutter slats are laid as well. For a more linear look and pleasing appearance to the eye, the slats should run the same way. Textures working against each other and moving in opposite direction might seem fun, but it actually confuses the eye on a subconscious level leading to a negative feel to the space.
Light Effects
Shutters are functional pieces of window coverings that allow the proper light to come into the space and provides the owner with a specific amount of control. When considering what furnishings to add to the space, think about how much light you intend on bringing into the room and which way the room faces in accordance with the sun. A room with direct sunlight needs to have furniture with fabrics resistant to fading. Rooms that still maintain plenty of light, but are not directly in line with the sun's rays can utilize less UV resistant furnishings. Those new to interior design tend not to think of furniture in long terms, but those that maintain UV resistant furniture will keep the bright, beautiful furnishings that bring the room together without having to invest in more in a few years.
There is no need to become a professional interior designer to get the right look for your white wood shutters. The materials as well as the colour are forgiving and work will with many different styles. The most important thing is to have fun while decorating and let your personality come out in the furnishings, colours, patterns, and textures chosen.