New website launched!
New Website and Showroom!
As the wonderfully warm summer continues, at The New England Shutter Company we have been busy making some major improvements!
This week saw the launch of our brand new website, www.thenewenglandshuttercompany.com. Featuring a new easy to use navigation and a beautiful gallery of images. You can also watch our short video about the manufacturing of our wooden shutters and learn about our factory in Dubai. Go to Our Team to meet everyone, including the London head office team and our UK and International agents.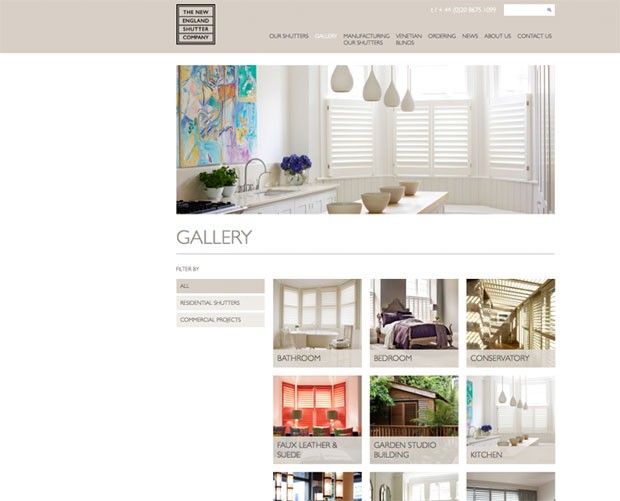 London Showroom
This spring we completely renovated our London showroom; with a new more spacious feel and a large display of our custom made shutter designs, our experienced showroom staff will be happy to give you information and pricing during the week 9am-5pm and most Saturdays by appointment.