Leroy Street Studios specify 6.2m high shutters
American architecture firm Leroy Street Studios contacted TNESC with a request to manufacture large scale shutters. They had designed a new industrial home for an art collector in New York and three windows required shutters that were 6.2 metres high. TNESC runs its own ethically managed joinery workshops and therefor has the capability to create such large scale shutters. We manufactured and shipped the shutters in three sections and constructed them on site. The New York design shutters were fitted throughout the building.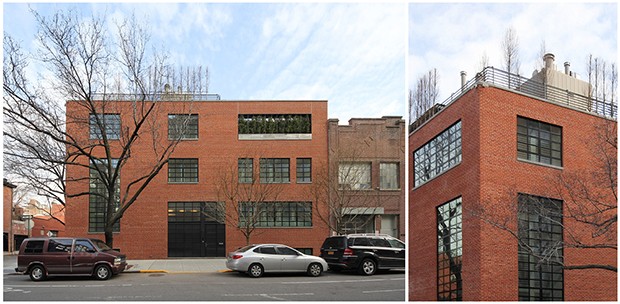 (Image above copyright Leroy Street Studios)
Nick visited the construction site, as shown below.