Why conservatory shutters are the perfect addition to any home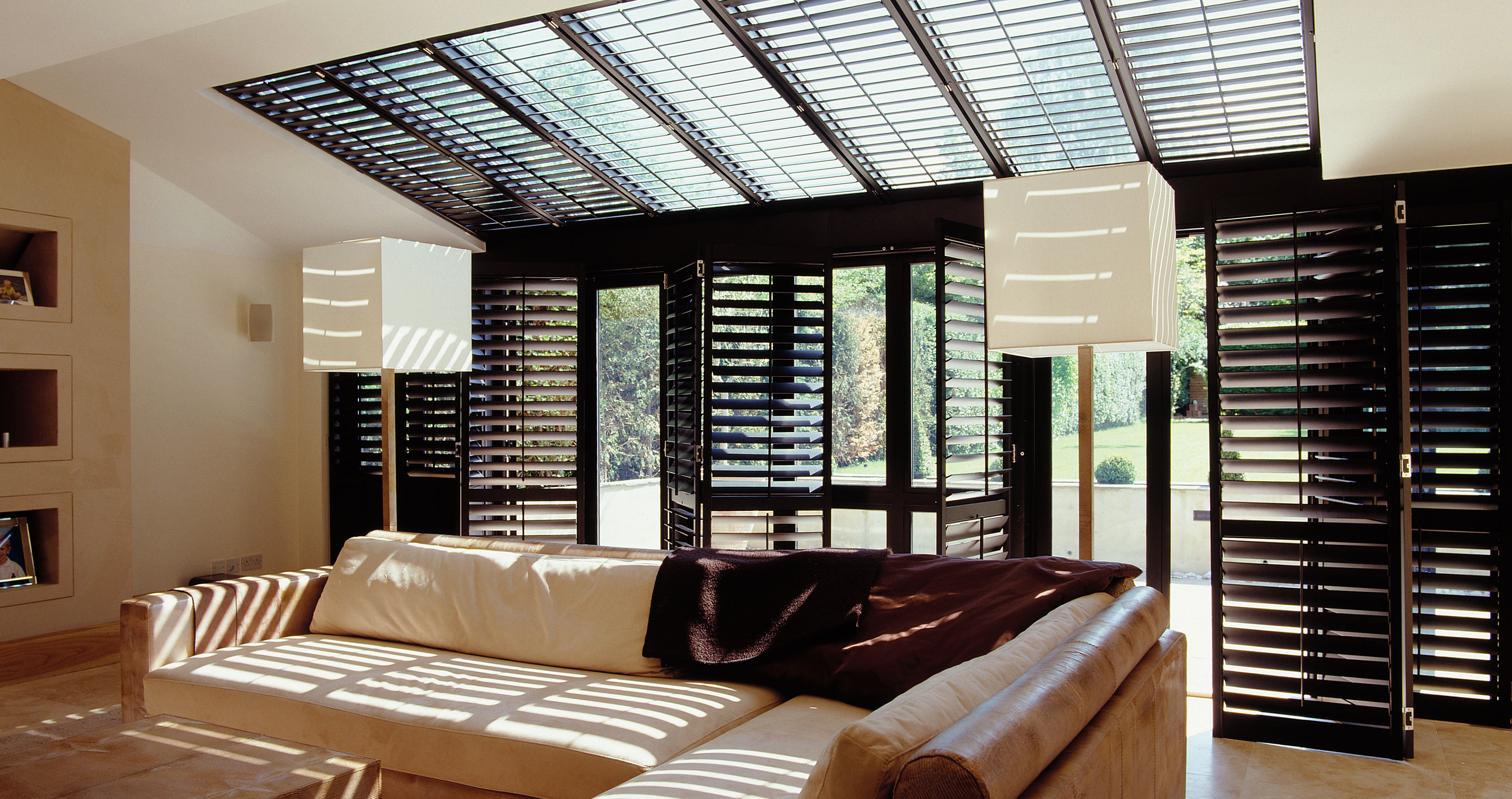 Conservatories create an astounding opportunity to restore space and extend your home. They allow you to bask in the enchantments of the outdoors whilst remaining inside. At The New England Shutter Company in 2018, we have seen huge popularity in conservatory shutters as they give a true balance of privacy, light and heat control creating an exquisite solution for your conservatory's roof and windows. With their unparalleled style and a vast number of benefits to both your home and comfort.
The benefits shutters present to your home
Whilst improved aesthetics are a clear benefit to having shutters, conservatory shutters present real opportunity to increase your property value. The home improvement choice adds real longevity and timeless style. Shutters also present a practical solution with temperature control to keep bills manageable in the winter with the option of complete privacy for sheer bliss. Controlling light isn't just for the benefit of your own comfort, it can also create an irresistible inviting cosiness and ambience to introduce some romance to your surroundings.
Finding the right style for you
Choosing the right style and design is essential to finding the right shutters to make your conservatory just as charismatic as the rest of your home. Always consider the style of your home, from traditional plantation to ultra-sleek; we have a unique range of shutter louvre designs to suit your interior decor. We also offer a wide range of solid timbers which are finished using water-resistant colour matched acrylic paint.
For a contemporary or trending interior design style, our faux leather covered shutters truly create a statement in any conservatory. From any one of our blade designs, styles or finishes, window shutters for conservatory roofs, glass buildings and lantern lights bring architectural definition as well as infinitely adjustable solar shading and privacy.
To learn more about the different styles see our gallery of visually stunning conservatory shutters in the link provided.
Important aspects to consider
The size of your window is a fundamental aspect of your shutter design and style. Be sure to measure the height and width, for a step-by-step guide on how to measure your window please see here. Consider the position of the shutters and angles – conservatory shutter designs are extremely flexible and can fit any style of conservatory. We can provide customised shutters for any roof angle or shape of the window, be it arched, triangular, circular or just unusual.
Uniquely, TNESC is the only company that can vary every element within the design of a shutter; from the blade size, the distance between the blades, rail and side stile sizes, to the depths and height of a mid-rail. This flexibility allows us to design a shutter that is made to fit, not made to measure, our experienced team will guide you every step of the way.
We'd love you to come and visit:
Please get in touch here to arrange a visit to our London Showroom - enquiries@tnesc.co.uk