How to Buy House Shutters
Homeownership is a privilege and what is more satisfying than merely owning a home, is owning one that you truly enjoy living in. Homes come in all shapes and sizes, but no matter which style of home you live in, the need for some form of window coverings is essential. If you want to truly enjoy living in your home, standard window treatment options simply will not do. What you need is something that will add value and a remarkable quality to the home. If you are new to the industry and interior design in general, here is your guide to getting the house shutters you have always dreamed of.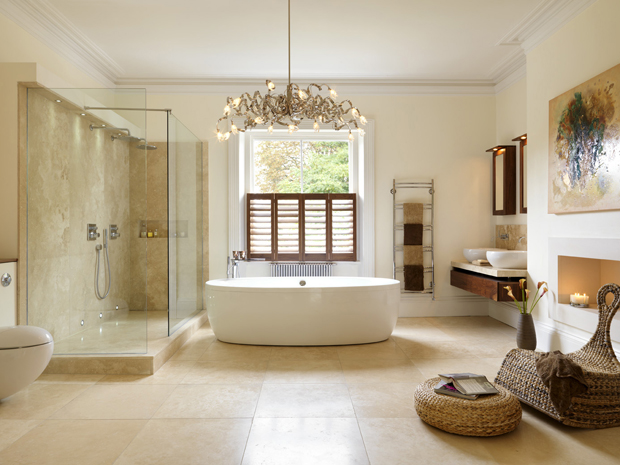 Pick Colours Carefully
Your home's décor will change from time to time. New furnishings, rugs, and accessories have the ability to change the whole colour scheme of the room, but changing shutters is not something that should be considered lightly. Shutters are not your average window coverings and therefore are generally more expensive than classic curtains or standard blinds. It is important that you pick colours that translate well over a range of interior décor. Shutters are available in any colour imaginable, so it can be easy to get carried away with the possibilities.
Keeping things simple also gives homeowners an advantage should they ever decide to sell the home. A neutral colour palette translates well to potential buyers as they can easily see how their personal colour preferences may fit into the space without the thought of having to buy whole new furniture to accommodate a new home.
Shutter Style
Apart from colour, shutter style is also a necessity. Shutters come in a range of different styles such as café, plantation, conservatory, and attic shutters. Each one has its own unique attribute, so it is best to do a bit of research into what style you prefer before making your final purchase. To help you out, here is a quick guide to these four most popular styles.
Café Shutters – This style is exactly what it sounds like. Café shutters utilise a shutter on the bottom while keeping the upper portion of the window completely open. They pair well with shorter drapes and maintain a certain level of privacy without the occupant feeling closed in.
Plantation Shutters – Among the most popular and trendy shutters available are plantation shutters. This style fits with both traditional as well as modern homes and features folding shutters that fold upon themselves to open the window completely or maximise privacy by closing them completely. These shutters are ideal for most spaces within the home.
Conservatory Shutters – A conservatory can be a beautiful addition to a home, but it can also be unbearably hot during the summer months. Conservatory shutters allow the homeowner to utilise the space for more than just a sunroom with an emphasis on privacy. Conservatory shutters can be customised to fit any size windows and are even used for skylights as well.
Attic Shutters – Attics and lofts are not always areas that see a lot of socialisation, but these spaces in a home require a level of privacy as well. Apart from attic shutters providing privacy, they also work to reduce utility costs as they regulate the temperature in the room.
Look from the Outside
It is often hard to visualise what your home will look like once the shutters are installed, but one thing that deserves mentioning is the need to look at the whole feel of the home. Where most homeowners merely consider the interior of a home and how that will look, a potential house shutter purchaser should take time to look at the exterior as well. Shutters in one room and not others can sometimes look odd. This is especially true if the windows face the same direction. If you intend on fitting a room with shutters it is a good idea to invest in the common side rooms as well and if you are investing that much, it does not hurt to consider shutters for every window for a cohesive look throughout the exterior of the home. Your neighbours and any potential buyers will appreciate the thought.
Measure, Measure, Measure
There is an old saying among contractors, "Measure twice, cut once." This same notion should be used when purchasing house shutters. Measure multiple times for every window to be covered and keep track of measurements by writing everything down. It may even be helpful to allow multiple people to measure to ensure the measurements match up. You do not want to purchase shutters only to realise they were produced for the wrong length.
Your home is where your family should feel comfortable, safe and happy. House shutters provide that for you and your family with privacy, a beautiful appearance, as well as temperature control attributes. You cannot go wrong with exceptionally designed house shutters, so get yours today.