Café style shutters usually cover the lower half of the window maximising both privacy and light.
Where applicable, the top of the Café style shutter panel is measured to the top of the glazing bar. Our shutters are designed specifically to your requirements and can be made with any width of stiles (the sides of shutters) and any depth of rails (the tops, middles and bottoms of shutters). We give you plenty of help and advice during your order to ensure your shutters are beautifully designed.
DESIGNS
Made only from high quality timber, our shutters are available in a number of designs; Highline, New England, Manhattan, Soho, New York, The White Collection, or any type of Solid shutter.
FINISHES
Café style shutters can be finished in any paint colour, hand stained, covered in fabric or made from our large selection of sustainable natural wood species with exclusive TNESC finishes.
WHAT MAKES US UNIQUE
We offer the finest quality solid wood shutters; from affordable luxury standard white painted shutters to beautiful hand­stitched faux leather finishes. We believe the quality of the materials selected to make shutters and our attention to detail in the hand-finishing are apparent in our products.
We can make all this possible because we own our own joinery workshop which enables us to offer a short lead time and flexibility in every component of your shutter. These small details make a huge difference to the overall look and quality feel of the shutters.
HOW TO BUY
Our dedicated team offer an unrivalled level of customer service during each part of the order process. Contact the TNESC sales team on 020 8675 1099 or email enquiries@tnesc.co.uk for pricing and advice, and to book an appointment with one of our experienced carpenters.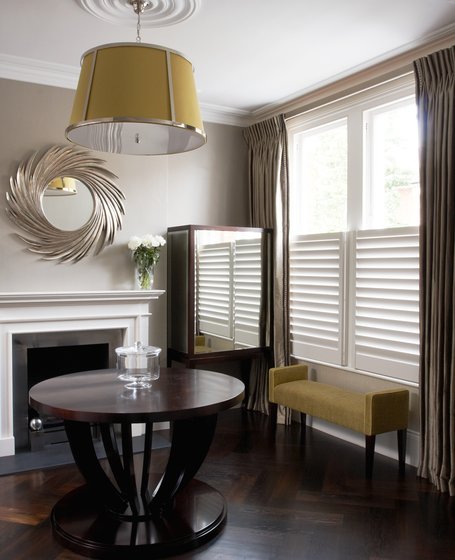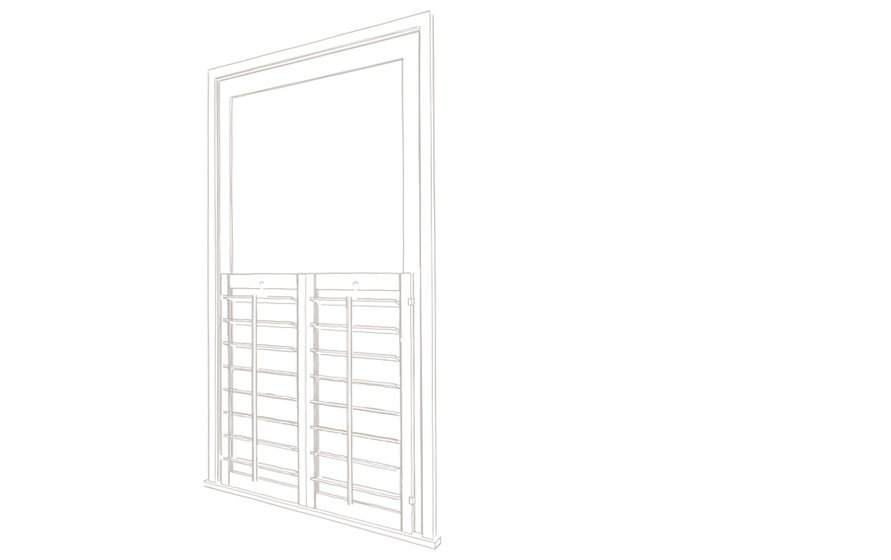 Café style
This style provides privacy whilst allowing more light into your room.