The Ultimate Guide to Buying Wood Shutters
Homeowners often struggle with how to decorate a home and give it that real showroom quality. The perfect furnishings and décor are a given, but what about the windows? Window treatments come in a seemingly endless variety of options today from fragile blinds to standard drapes, but if you want to truly impress guests and anyone that sees your home, wooden shutters are most certainly one of the best options.
If you are among the many that have envied wooden shutter owners, yet neglected to purchase any for your home due to simply not understanding how and which to purchase, you are not alone. Homeowners often struggle to find the ideal wooden shutter style, so we have compiled your ultimate guide to buying wooden shutters.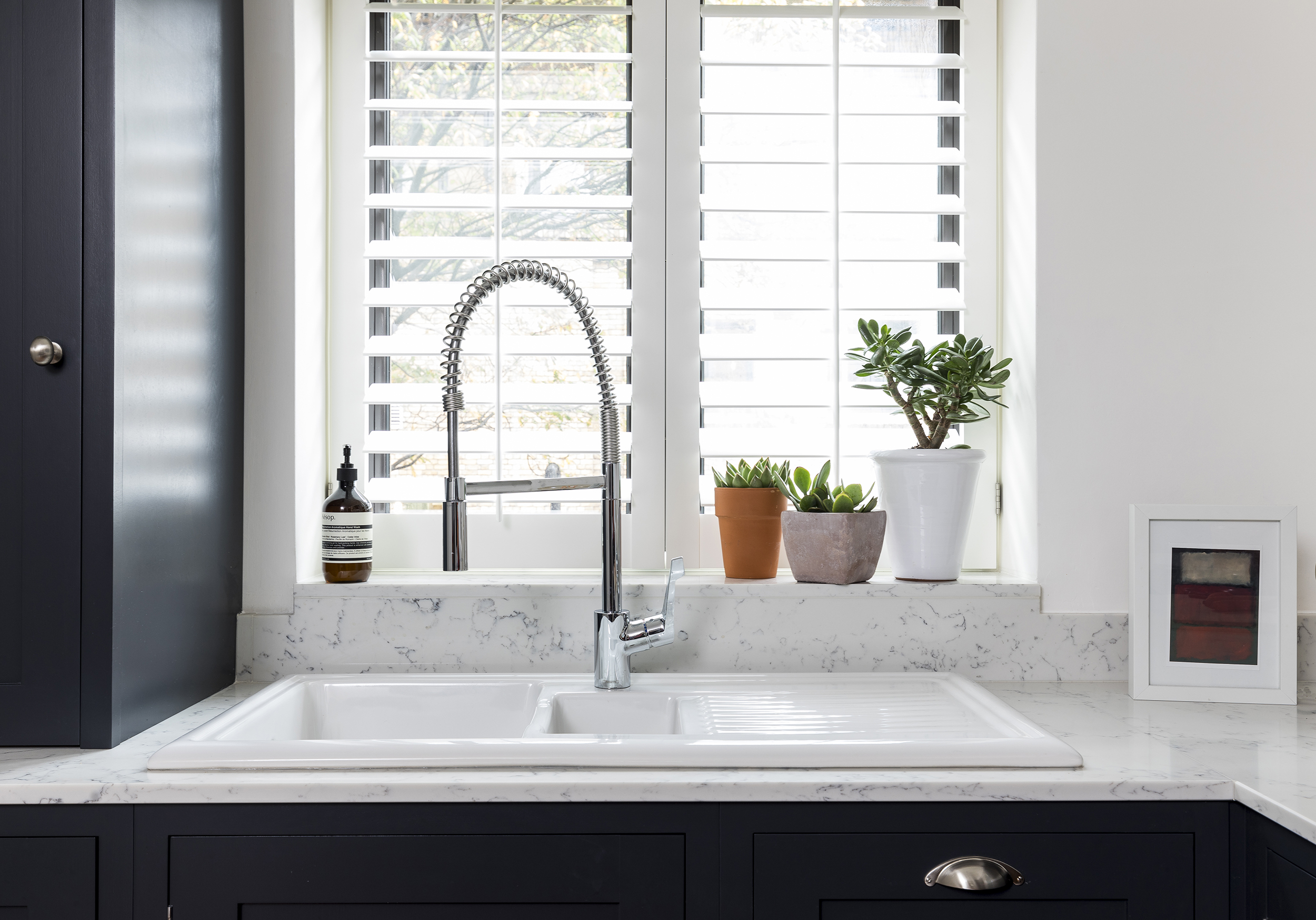 Types of Shutters
The first thing to understand when thinking about purchasing wood shutters for your home is the fact that there is not just one type of shutter to consider. Our designers have painstakingly listened to the desires of homeowners and come up with various styles to fit with practically any home and décor imaginable. It is simply a matter of choosing what is right for your home and luckily, there are truly no wrong answers as wood shutters are beautiful in any form. To help you out, here is a list of different shutter styles and what you can expect with each.
Plantation Shutters – Often a nod to past homes, plantation shutters provide a traditional look to a home, but they are not simply for homes that were built years ago. They have the ability to work seamlessly in modern homes as well. Plantation shutters fold in on themselves and can be cut to fit into any window area, so they are ideal for those that have odd window sizes or areas in which traditional window treatments do not seem to fit. The folding action of these shutters enables the homeowner to maximize or minimize light and privacy into the home. Larger windows that provide little privacy can benefit from plantation shutters to maintain light and privacy at different times throughout the day. They also pair well with standard drapes to change the look of the room with the changing seasons.
Attic Shutters – Make no mistake in the name, attic or loft shutters are not simply for attics and lofts, but for longer windows. These shutters come in full length styles and provide optimal privacy with the option of opening up the space when necessary with light. Loft of attic shutters are an option for patio doors too.
Café Shutters – Privacy is necessary for people to feel secure in their home, but often it is natural light that homeowners crave. Café shutters provide both. These shutters are situated on the lower level of a window to give a bit of privacy, much like the name states in an old style café setting. The upper panel of the window is left open to allow the room to be flooded with natural light. This form of shutter can work with seemingly any room in the home, but most often are utilized in dining room areas to give the space a classic, old world feel. Again, this is an option to pair with half drapes for an added touch to the café look.
Tier on Tier Shutters – Café shutters are an option for those wanting privacy on the lower level of a window, but tier on tier shutters take that concept and provide ultimate privacy. They work independent of one another and give the homeowner the ability to open one panel for just a bit of light or open the entire area for maximum light options. The two section design can be the perfect solution for homeowners that are a bit indecisive as to which shutter style they prefer.
Conservatory Shutters – A conservatory or sunroom is an area of a home that is, generally, completely open, but some homeowners still desire the option of privacy in this space as well. Conservatory shutters are often a specialty order item, but are available in a range of sizes to fit all windows and skylights in a space. Some modern models are even remote controlled, so the homeowner can open or close the shutters with the tap of a button without having to individually open and close each panel. They are beautiful and bring a unique look to any conservatory or sunroom space.
Colour Considerations
Quite possibly the first thing a homeowner wants to talk about when purchasing wood shutters is colour. This is a vital aspect to consider, because even if you simply like a colour does not mean that it will be right for your space. Many considerations need to be well thought out before a final colour is commissioned.
Firstly, are you a homeowner that enjoys changing their décor with the seasons or do you buy furniture frequently? This should be considered because some colours clash with others. As you can get any wood shutter style in practically any colour, your home's décor will play heavily on that decision. For those that maintain the same colour palette with little change, the decision should complement your current décor. For those that change things up a lot, consider a colour that works across many different options. Pastel colours and even white are a great option as they maximize your design potential without taking away from your home décor.
The second thing to consider is if you want the same colour shutters throughout all rooms. This is something to keep in mind as vast differences in the colour of shutters can be a negative for the home when viewing from the outside. Ideally, all windows facing the same direction in a home should maintain the same colour for a seamless and classic look.
A third thing to think about is the intention of how long you are to live in the home. Unlike drapes, wood shutters are made to fit the home and therefore, are not something you will take with you should you change residences. If you intend on staying in your home without ever selling, simply buy what you like, but if selling is in the future at any foreseeable time, consider going for a subdued colour such as white. Depending on the style of home, wood grain or natural looking shutters can work to the benefit of future owners as well.
Texture Options
When thinking of wood shutters, people envision a wood grain texture coated with beautiful paint of their choice, but this is not the only option for shutters. Today homeowners have options for texture as well. Textures include a smooth seamless finish, matte, sandblasted, or even faux leather. Texture should be considered primarily for home décor. The unique textures to the shutters bring about a more luxurious feel and can work in main rooms of the home or even small cozy office spaces. The options are truly endless.
Moisture Content of the Space
In general a home is a low moisture environment. Provided you do not live in a tropical area with high humidity, it is likely you do not have to consider mold and mildew seeping into your shutters and ruining them, but there are some areas of the home that are more prone to trapped moisture. Specifically showers and bathroom windows can carry great risk for mold and mildew, but that still does not have to keep you from enjoying the beauty of wood shutters. Should you desire wood shutters in a moisture prone room, simply have them treated with waterproof finishes. You still maintain the beauty of wood shutters, but also have that extra layer of protection.
Budget
When thinking of buying any form of wood shutters for your home, the price will be a factor. Shutters are a bit more expensive than some other styles of window treatments. The difference in quality, however, more than makes up for the added expense. Even though you may be budget minded, it is important to keep in mind that the shutters are an investment in the home rather than a simple window covering. They add considerable resale value as well as personal value through their sheer beauty. It is hard to put a price tag on the spectacular look of wood shutters, so do not make price your ultimate goal. Quality should play an important factor too.
Wood shutters are among the best window treatments on the market today. If you are among the many looking for the ideal window treatments for your home, take the time and explore the world of wood shutters. It is easier than you might think to have the dream indoor living space you have always wanted by utilizing beautifully designed wood shutters as your backdrop.