Tulipwood sourced from sustainable forestry in North America.
American Tulipwood (Liriodendron Tulipifera) is grown in the New England region of the Appalachian Mountains. Tulipwood is a light and stable hardwood used in many applications including furniture, drumsticks, joinery and mouldings. At least six new trees are planted for every one that is felled, so the environmental impact of forestry in this region is very positive.
Our best­-selling finish, solid tulipwood shutters will be painted or stained to match any colour from manufacturers at no extra charge. In a white or off­-white, our shutters look simple, clean and modern.
Contact the TNESC sales team on 020 8675 1099, use our contact form, or email enquiries@tnesc.co.uk for pricing and advice. Visit our London Showroom to view our extensive range of designs and finishes.
Tulipwood
We only use wood grown in North Eastern America from New England as this area has the ideal climate to grow the best trees. Without too much sun or rain, the trees grow slowly, tall and straight producing fibers in the wood grain that are tight, stable and strong.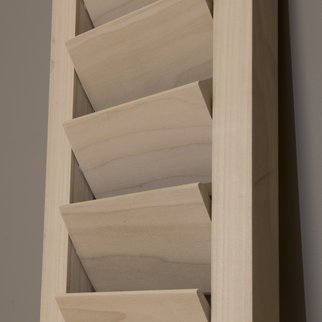 Natural Tulipwood
Manhattan
89mm Louvres