Create a highly individual and stylish interior with our padded fabric panels.
Our shutters can be custom made with removable padded panels that are covered with fabric supplied by our client. At the TNESC joinery workshop, our experienced tailors stich the fabric and cover each panel by hand with incredible attention to detail.
Shown below with fabric from Neisha Crosland in a sold walnut shutter, you can select from a number of different wood finishes (painted or stained), or natural woods for your side stiles and top and bottom rails.
Our dedicated team offer an unrivalled level of customer service during each part of the order process. Contact the TNESC sales team on 020 8675 1099 or email enquiries@tnesc.co.uk for pricing and advice, and to book an appointment with one of our experienced carpenters.
Fabric
Panels may also be covered in fabric supplied by the client.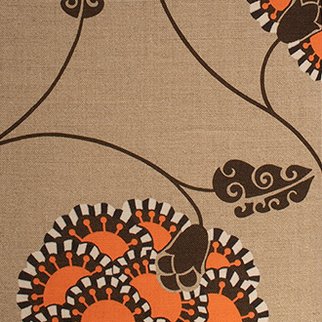 Fabric
New England
Full height
Patterned fabric