Solid Wood Shutters add elegance and style while offering complete privacy, heat insulation and noise reduction.
Our versatile solid wood interior shutters are also an ideal solution for windows, doors, room dividers or free-standing screens.
We offer the largest range of solid shutters in the UK. Each solid shutter design has a unique detailed moulding which creates an authentic traditional panel, available in any of the following options: Edwardian, Victorian, Georgian, Solid Shaker, Raised and Fielded. Combine our shutter designs, moving or fixed blades, with your solid shutter panel to create a truly unique style.
FINISHES
Solid shutters may be custom finished in any paint colour, sandblasted, limed or oiled natural hardwood.
Flush Ring Pull handles or small door knobs can be fitted to your solid shutters on request. Alternatively, we are happy to install your own handles at no extra cost, so please ask us for details.
WHAT MAKES US UNIQUE
We believe the quality of the materials selected to make shutters and our attention to detail in the hand-finishing are apparent in our products. Small details make a huge different to the overall look and quality feel of the shutters.
Owning our joinery workshop allows us to offer a short lead time and manufacture customised solid wood shutters to a standard unrivalled by any other shutter company.
HOW TO BUY
At The New England Shutter Company, we have shutter designs to suit any interior. Our dedicated team offer an unrivalled level of customer service during each part of the order process.
Contact our sales team on 020 8675 1099 or email enquiries@tnesc.co.uk for an estimate and advice, and to book an appointment with one of our experienced carpenters.
Flush Ring Pull Handles
Upon request, Flush Ring Pull handles can be factory fitted to your Solid design shutters. These are available in 5 colours: Brushed Chrome, Chrome, Brass, Antique Brass and Bronze. Our carpenters can advise you on the most suitable size for your shutters (small, medium or large).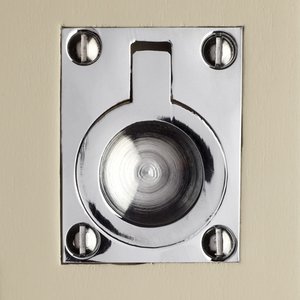 Chrome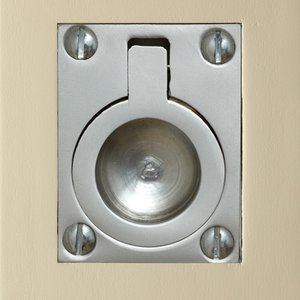 Brushed Chrome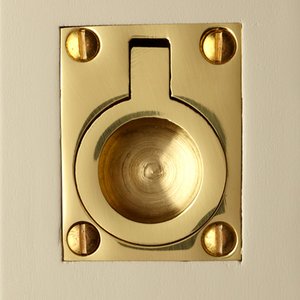 Brass
Door knobs
Door knobs can be fitted to your Solid design shutters on request. These are available in 3 options; Wooden, which can be painted to match your shutters, Chrome and Brass. The approximate size of our door knobs is 29mm x 22mm. Alternatively you may source your own handles and our carpenters will be happy to install these for you with the shutters - please check with us regarding the suitability of the handles before you purchase.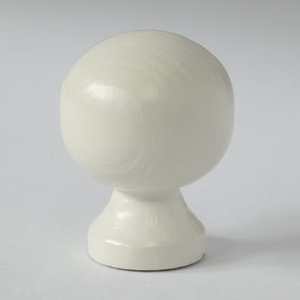 Wooden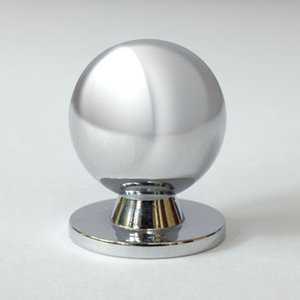 Chrome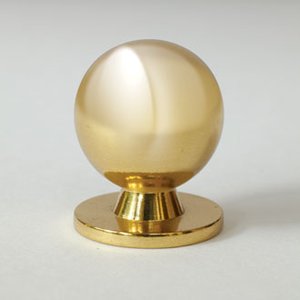 Brass