Why Our Luxurious Faux Leather Shutters Are the Perfect Choice
Wood shutters are the best option for homeowners looking to maximize their homes potential and to really showcase their windows. Consider investing in luxurious faux leather shutters. Here are just some of the reasons why this impeccably styled, opulent shutter is perfect for your home.
Shutters that Stand Out
A good quality shutter is something that helps to control light and temperature within the home. They are easily opened to allow a room to be flooded with light or closed off completely for maximum privacy. Versatility is built into every shutter, but there is something special about faux leather shutters. Not only do you maintain the high level of versatility from the design, you gain the ability to have your windows stand out as a focal point in any room. Our world exclusive luxurious faux leather shutters are wonderfully eye catching; they are hugely popular with guests in our showroom and are sure to have the same effect in your own home.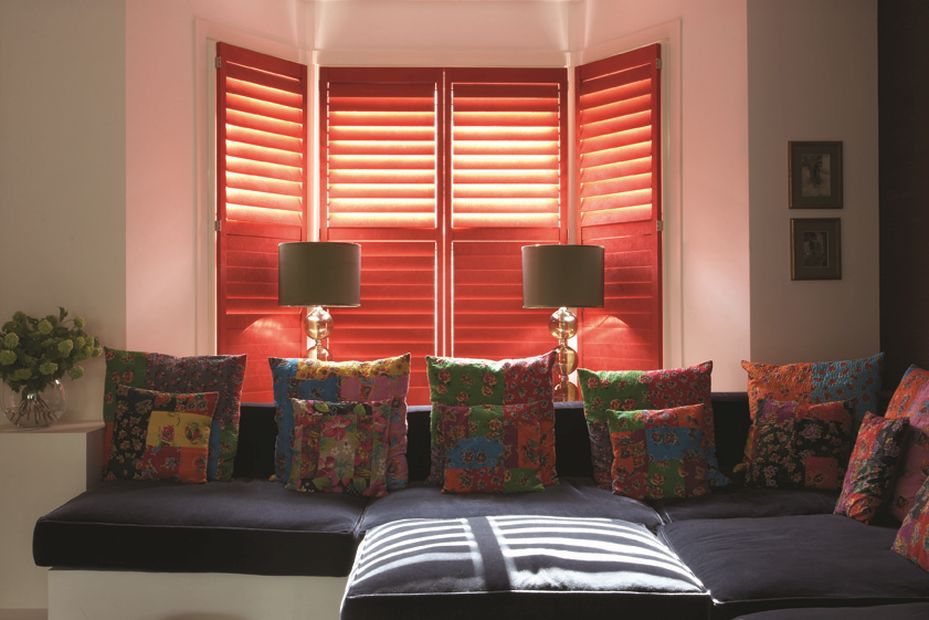 Easy to Clean
There are many reasons why homeowners choose to utilise wooden shutters in their home and one of the top reasons is that shutters are remarkably easy to clean. It takes a simple wipe down with a damp cloth to keep them looking their best and our faux leather wooden shutters are no different. Even though the luxurious covering looks and feels just like real leather, it is actually faux leather and therefore easier to clean. The same damp cloth used to clean standard wooden shutters can be used with these.
Colour Options
Homeowners are not looking to have the same shutters as every home on the block. They want to have choices with styles as well as colours. And that is what we provide with our faux leather wooden shutters. Warm tones in various shades provide a comfortable atmosphere for any room and we work to incorporate a variety of colours to choose from. Warm tones, cool shades, natural colours, and even Novasuede varieties are all available, so there really is a style for all tastes.
No Fading
One of the first things people often ask about our faux leather wooden shutters is how the material reacts to sunlight. Standard leather can quickly fade in sun drenched rooms, but our shutters are specially treated to avoid this. Materials used for our faux leather shutters come directly from Majilite. This company specifically designs faux leather materials that maintain their structure without stretching and are not prone to fading affects from UV rays. With our luxurious faux leather wooden shutters, you do not have to think of how much sunlight the room is getting and therefore, they can be installed in any room in the home without fear of over exposure to sunlight.
Long Lasting Beauty
The problem with many window treatment options is that after a few years they begin to look dated alongside changing décor. Our shutters are created to be a timeless addition to any home décor, so when your style changes, your shutters don't have to. Aside from being beautiful, our faux leather wooden shutters are dependable as well. Wood shutters have long been known for their durability and our hand stitched, faux leather shutters are no different.
Opting for faux leather wooden shutters is an investment for the future. Styles change but our shutters will continue to look impressive and remain as beautiful as the day they were installed. Contact us today and let us take you into the next generation of wooden shutters.