Why You Should Consider Plantation Shutters This Christmas
2018 is moving along at an intense pace and before we know it, we will be hearing the sounds of Christmas. Even though it might be a bit early, now is the time to start thinking about what you want for this wonderful holiday. Sure, there are always gifts you wish for that will satisfy for a little while, but why not dream a little larger and purchase a gift that will truly make you happy and your home happy. Plantation shutters should be at the very top of your Christmas list and here are just a few reasons why.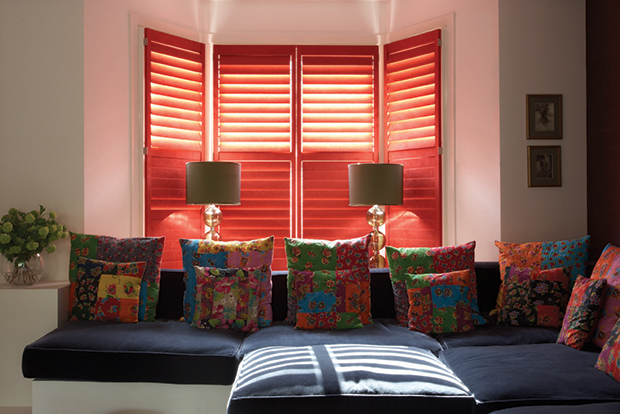 The Gift That Keeps on Giving
The trouble with Christmas gifts is that they are quickly forgotten. Just like a child with a new toy, presents will satisfy for a time, but after a few weeks or months, we move onto something else. The best gifts are those that make a true impact in our lives in which love for the item continues for a much longer period of time. Plantation shutters are the ideal gift for any homeowner as they do continue to give throughout the year. Give your special someone the ongoing beauty and luxury of plantation shutters for Christmas.
Temperature Control
Plantation shutters maintain many benefits for any home. Among the top benefits is added temperature control. During the deep cold of winter, shutters provide an added layer of insulation to the room when closed and darker shutters actually absorb heat from the sun emanating it into the space. For the sunnier winter days, the shutters open to allow sun to flood the room with natural light. During the hot summer months, the opposite happens. Insulation from the shutters allow cool air to remain in the home, but light is still able to beautifully light the space when necessary.
Easy to Maintain
You never want to give someone a gift that requires a lot of maintenance. High maintenance presents tend to be cast aside as the average person does not have the time for a lot of maintenance. Plantation shutters maintain their beauty throughout their lives without the high maintenance aspect.
Be the Envy of the Street
After the holidays are over, we often have to endure stories of what amazing gifts our friends and family received and sometimes, our personal experience with gifts does not measure up. It is time to take back this boastful time of year and become the envy of everyone in your neighborhood. Plantation shutters look spectacular within any room, but they can also be seen from the outside of the home. Adding plantation shutters to a home gives more of a luxury appearance than standard blinds and other window treatment options. Install your plantation shutters today and watch as the whole block becomes green with envy. Then you will have that all important impressive gift to talk about with others.
You Cannot Mess This One Up
Purchasing home décor accessories can be a bit of a challenge for those that are not experienced in the area. Novice decorators may feel as though their interior design options are overwhelming, but not when it comes to plantation shutters. Utilising plantation shutters in any room has a way of pulling everything together remarkably well no matter the colour scheme. For those that find too many colour choices a bit too much to take, stick with simple white plantation shutters as they go with any décor and offer the best natural lighting options for any room.
Plantation shutters are beautiful, easy to install, and have a timeless nature that will last throughout the life of the home. They also act as perfect way to create a warm and cozy home perfect for winter. With minimal maintenance required and an endless array of possible colour choices, this gift will keep on giving for many years to come. Give your home and yourself the gift of a lifetime with plantation shutters.